V juni sme boli na firemnom vylete na ostrove Skuvoy. Vylet sa zacal rano o 7.00 cestou na Skuvoy, kde na nas cakali ranajky a potom sme sa vydali na malu turu cez ostrov. Navstivili sme muza, ktory pocita vtaky a potom sme vysli na najvyssi vrch ostrova, ktoreho nadmorska vyska bola nieco vyse 400m. Z vrchu sme sa vydali spet do jedinej dediny, ktora sa nachadza na ostrove a tam uz na nas cakal pripraveny obed. Po obed sme naskocili na lod, kde sme sa trosku pokolisali a snazili sa udrzat obed v zaludkoch a nakoniec sme prisli spet do Torshavnu okolo 19.30.
We went for company trip in June to little Island "Skuvoy". It is small island with only one village. The trip started in the morning at 7 and we were back in Tórshavn around 19.30. We ate breakfest and dinner in the village of Skúvoy and visited the man who is counting birds on cliffs, climbed to island's highest peak which is over 400 meters above the sea level and had a lot of fun.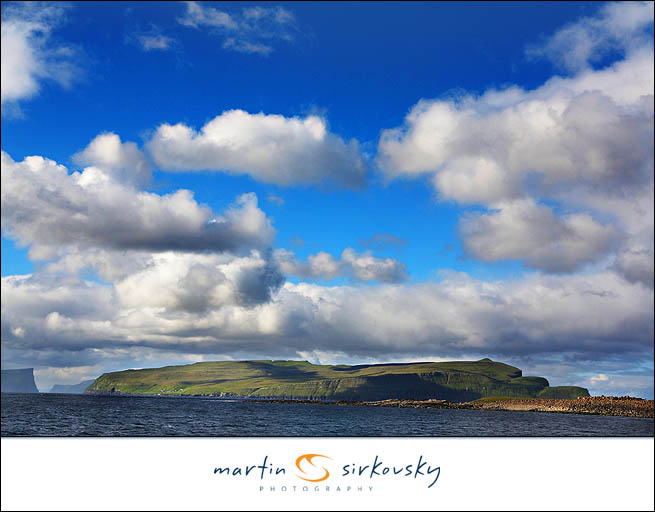 Ostrov Skúvoy.
Island Skúvoy.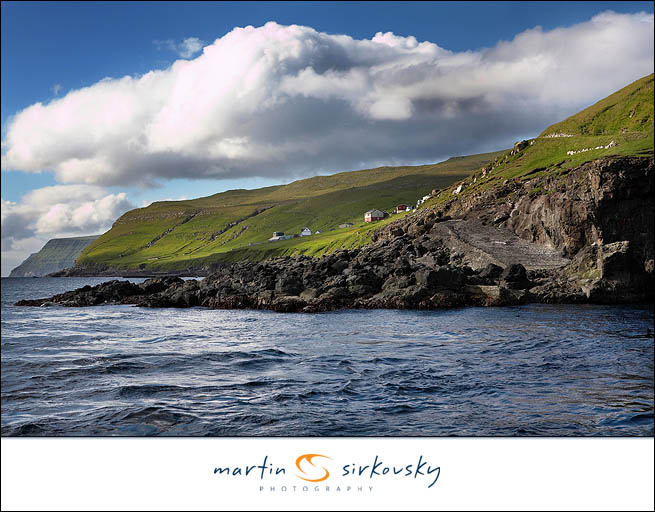 Us sme skoro tam
Arriving to Skúvoy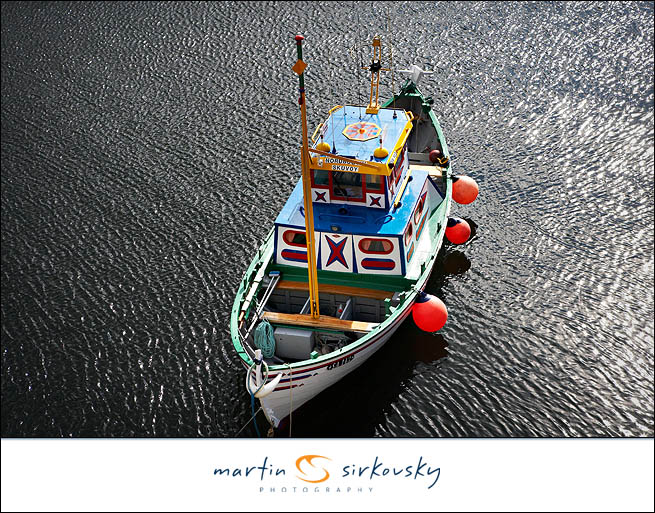 Miestna lodka
Local boat
Spolocne foto. Asi polovicka firmy sa zucastnila vyletu.
This are all my collegues, which came to the trip. It it about half of our company.
Za tymto oknom je izba, v ktorej sedi jeden clovek a par tyzdnov v lete pocita kolko vtakov hniezdi na utese. Nerobi to len tak pre zabavu, ale nazbierane udaje sa potom pouzivaju na vselijake analyzi. Pocital vtakov kazdy rok od roku 1972.
Behind the window is a room, in which is sitting one man, who is counting the number of birds on the cliffs. He is spending few weeks each summer in the room. He was counting the birds each year since 1972 and the numbers are used by scientists.
Kazdy z tychto vtakov je v jeho evidencii.
These are some of the birds he is counting.
Pohlad cez jeho dalekohlad
This is view through his binoculars
Utes, ktory sleduje rok co rok.
This is the cliff, which is under surveilence year after year.
Pracovna.
He spends a lot of time in this room each summer. It must be very relaxing to sit there and watch the birds and nature.
Velky a Maly Dímun – V pozadi je vidno dva najmensie ostrovy na Fajeroch. Tieto ostrovy nie su obyvane.
Big and Small Dímun. – You can see 2 smallest faroese islands in the backtround. They are unsettled.
Kostol v dedine. Velda neho nie je krcma, ale pristavacia plocha pre vrtulnik.
The church in the village. Next to it is helicopter platform.
Lodka na nas uz caka a ide sa na 40 minutovu plavbu po vlnach.
This is the boat which is sailing from Sandoy to Skúvoy.
Prichadzame na ostrov Sandoy. Odtial nas caka este jeden trajekt na ostrov Streymoy a sme doma.
Arriving to Sandoy. From Sandoy we need to take ferry to Streymoy and then bus to Tórshavn, the capital.
V autobuse sme mohli sledovat majstrovsta Europy vo futbale.
We could watch EURO2008 on the bus.
Autoportret 🙂