We were celebrating Laila's birthday on Sunday. She is 4 years old now.
V sobotu sme oslavovali Lailine narodeniny. Mala 4 roky. Prinasam vam par fotiek z oslavy.
Laila pomaha Maj piect pecivo. Celkom sa im podarilo a vsetkym chutilo.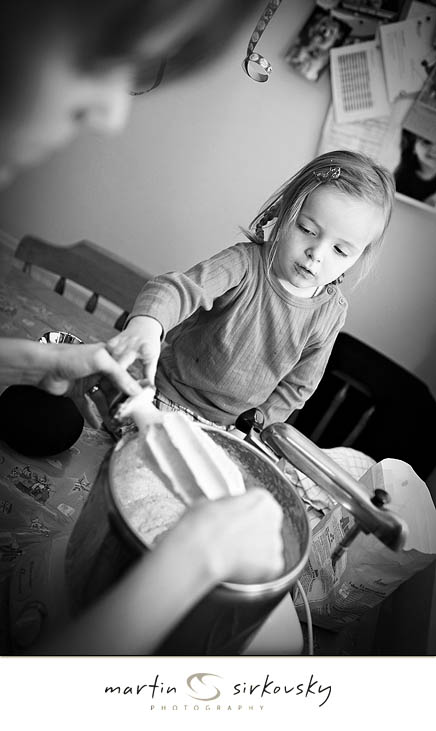 Meanwhile girls were baking, I was taking pictures of the flowers.
A pokial baby piekli a upratovali ja som sa zabaval a fotil kvetiny.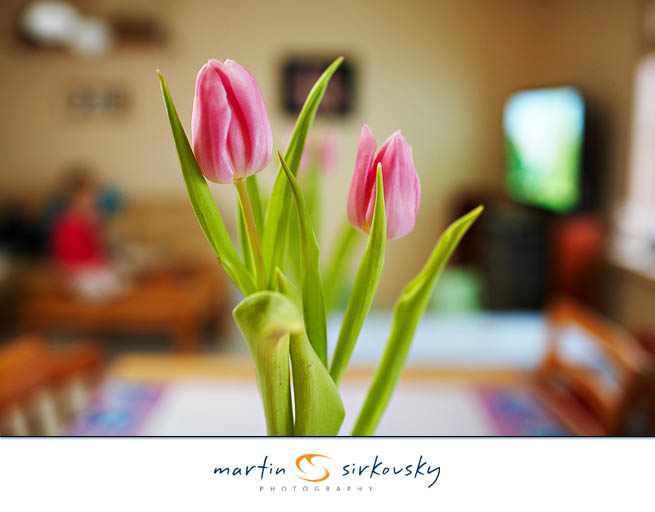 The girls went for a walk with a dog and some friends.
Na obed sa isli dievcata prejst so psikmi a kamaratkami. Trebalo sa nadychat cerstveho mraziveho vzduchu, lebo v kuchyni sa uz nedalo vydrzat.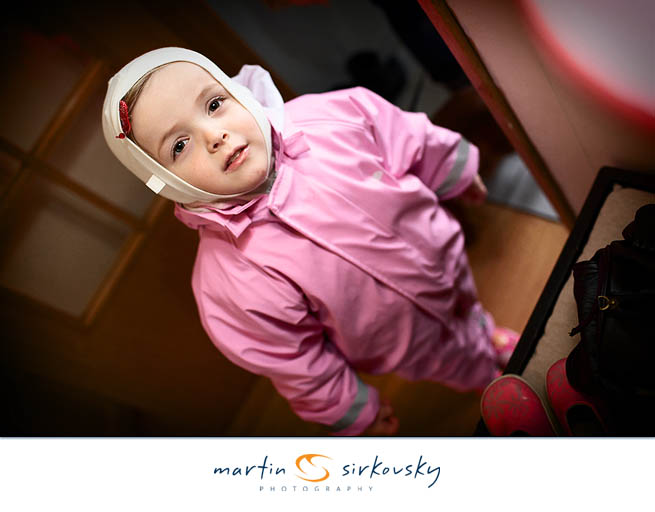 Dough was slowly raising, while listening to the music of the radio.
A cesto kyslo pri tonoch hudby.

Grandfather filled the balloons with helium. All the children which came to the party, left with the balloon in hand. I felt for a while like a manager of the Mac Donald.
Dedo naplnil balony heliom. Tak nam pekne vsetky stali na strope. Vsetky deti co prisli si odniesli so sebou domov jeden balon. Chodili od nas ako z Mac Donaldu.

The party is starting. Hurry Laila, put your new clothe on.
Party sa zacina a Laila sa prezlieka do novych veci.

Laila and Kristina, her friend from kindergarten.
Laila a Kristina, jej kamaratka zo skolky.

Laila consumed too much of sugar. She was really enjoying herself and the presents she got.
Laila vypila vela malinovky a trochu jej to pozdvihla naladu. Alebo to bol skor tym skonzumovanym cukrom a radostou z tolkych darcekov.

Blowing the candels.
Slavny okamih zfuknutia sviecok. Ale sme ho trochu zfinkovali. Az na 4ty krat sa mi to podarilo ako tak odfotit. 😉

Just so you know, Erika came too. She was enjoying herself as well, and hoped she will be able to use Laila's new toys.
Erika prisla tiez. Mala dobru naladu a tesila sa z novych Lailinych hraciek, ktore si mohla poziciat, ked sa Laila nepozerala.