Takze je to tu. Mojej sestre Erika a jej manzelovi Rastovi sa dnes o 21.juna o 8.45 narodil ich druhy syn. Vola sa David.
My sister and her husband Rasto were blessed today at 8.45 with their second son. His name is David.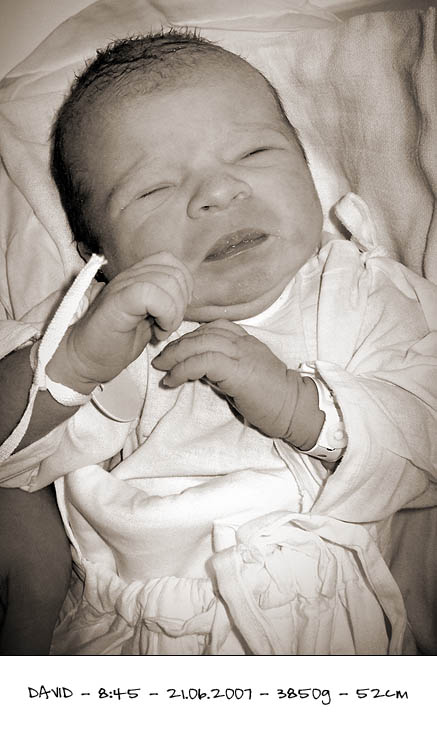 Erika sme radi ze ste v poriadku a prajeme vam vela vela nadsenia do vychovy druheho dietata. A samozrejme aj vela nervov. A vela Bozieho pozehnania, lebo bez toho to pojde tazko. Tesime sa s vami a v sobotu oslavujeme Erikine a moje narodeniny. Tak ked pridete k nam tak mozeme oslavovat aj Davidove.